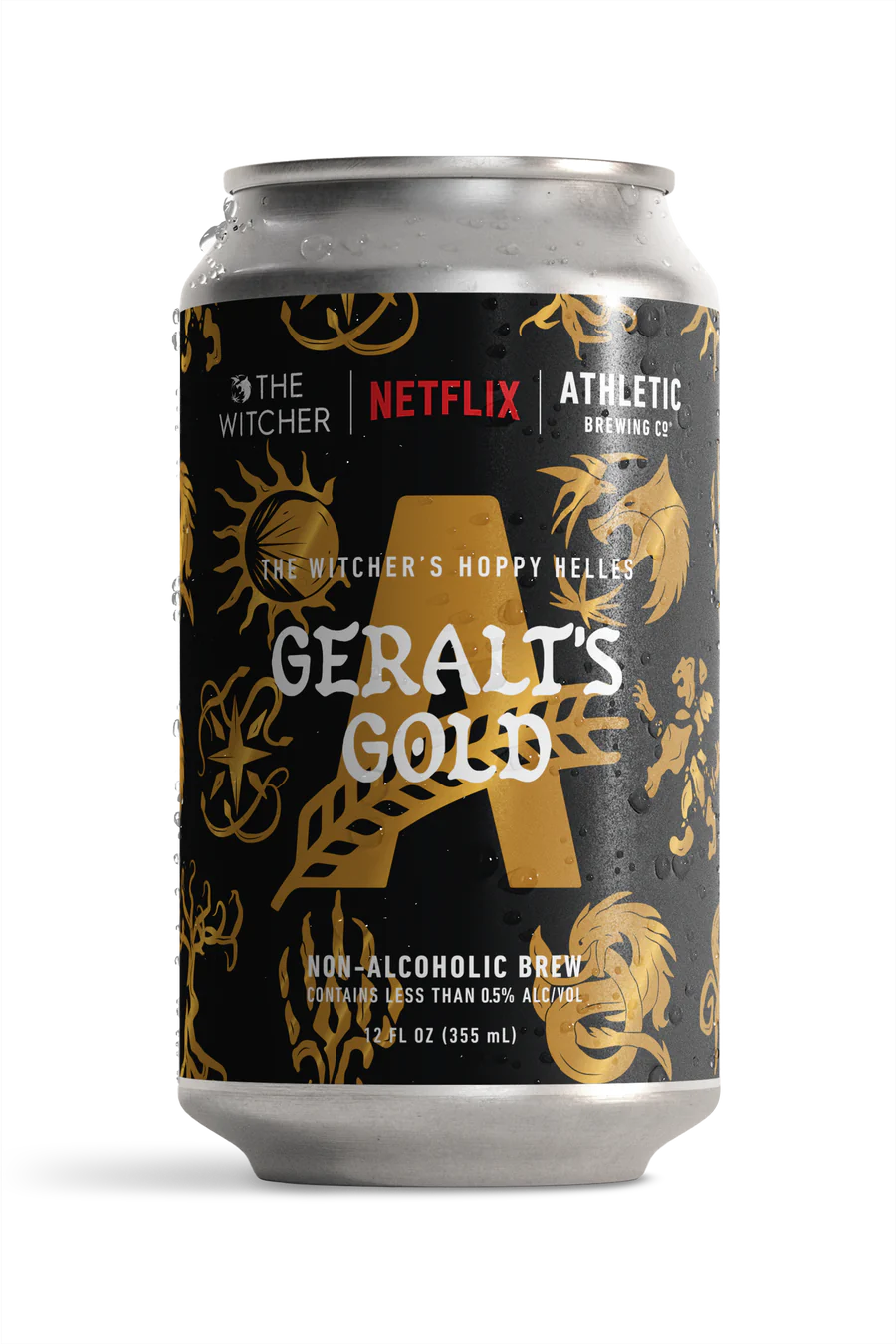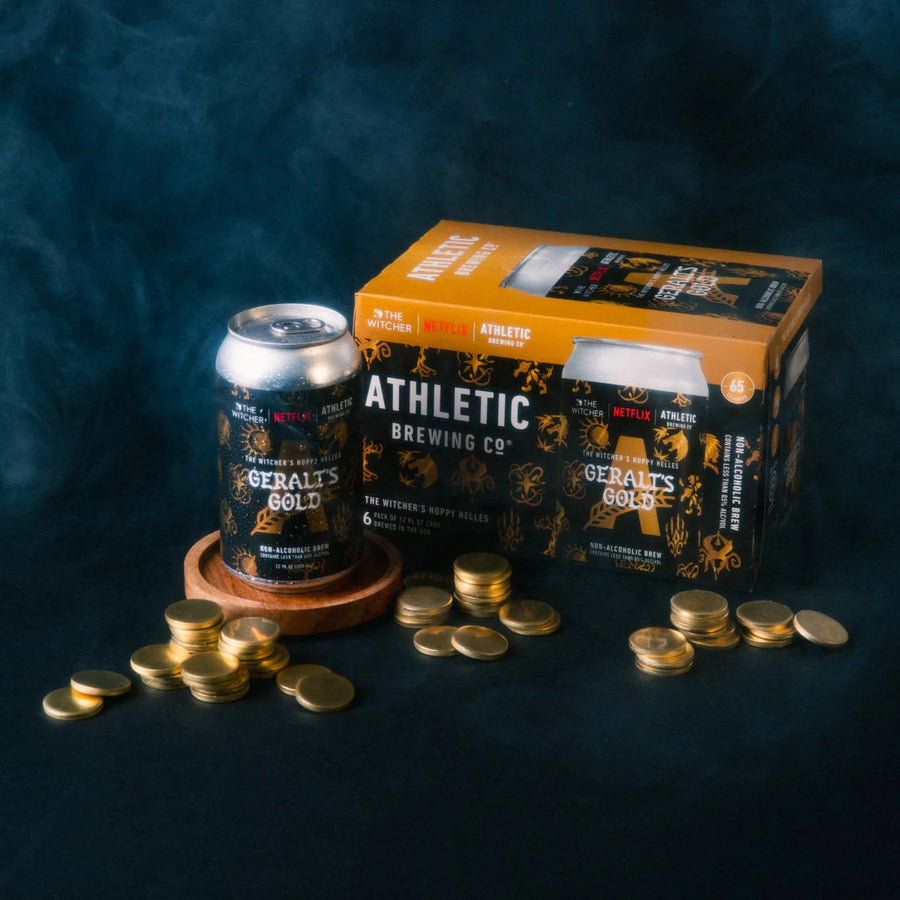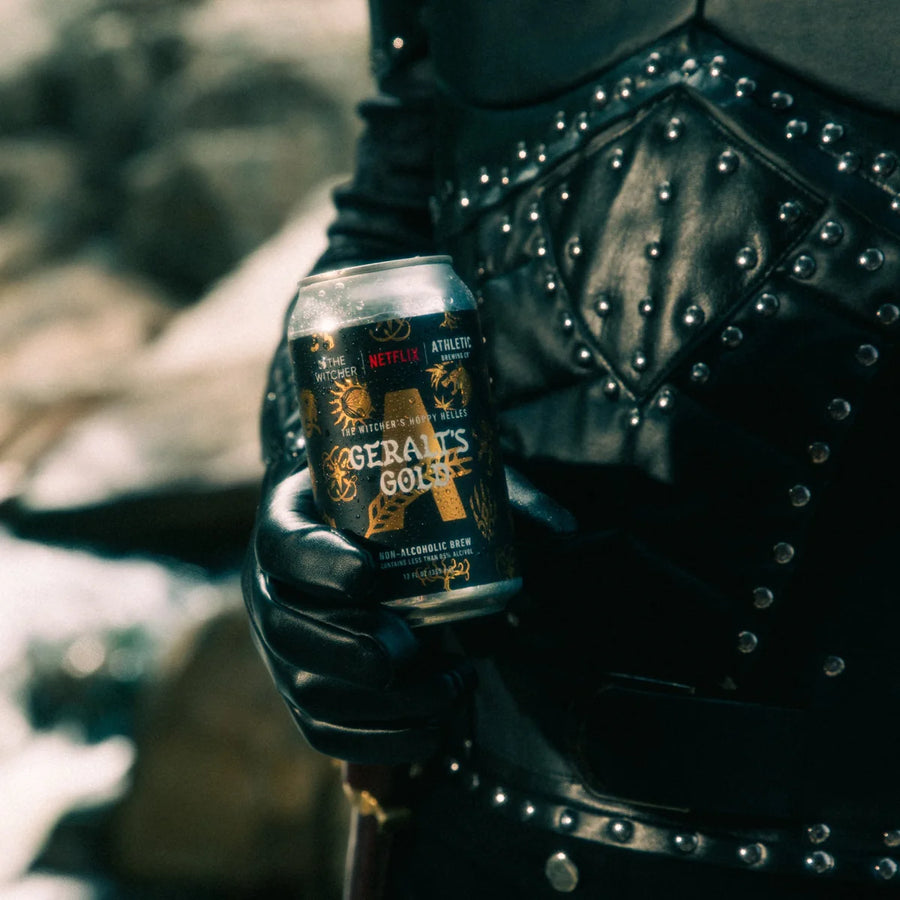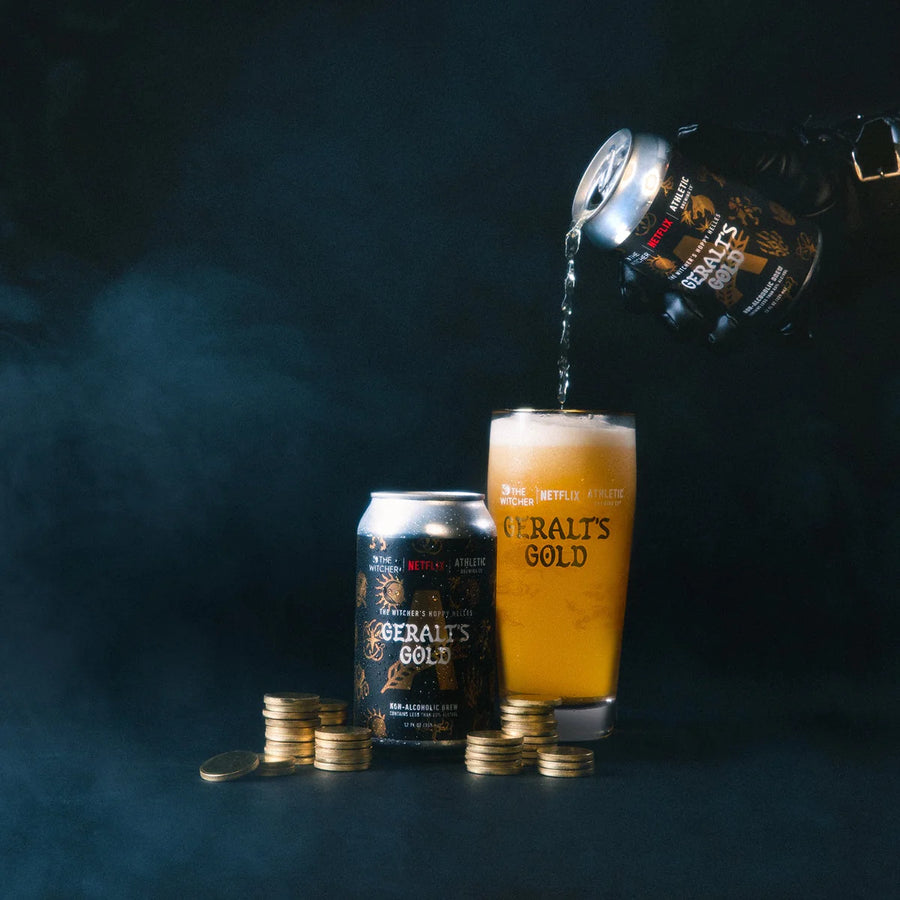 Geralt's Gold
Hoppy Helles
🌐 Online Only | 6-pack | Alcohol-Free Beer
Geralt's Gold is a legendary Helles inspired by Netflix's The Witcher. Named for its beloved anti-hero, Geralt of Rivia, it's a toast to destiny and all those who embrace it. It's medium-bodied and highly aromatic with notes of citrus and florals atop a ripe peach nose. A pleasant malt sweetness rounds out the palate and balances a dynamic combination of Warrior, Chinook, Centennial and Simcoe hops. With a radiant golden pour and beautifully nuanced flavor, it's as intriguing and smooth as Geralt himself.
Crafted in collaboration with Netflix.

Get FREE SHIPPING with four 6-packs or more
Flavors & style
Hoppy Helles
Citrus
Hoppy
About This Brew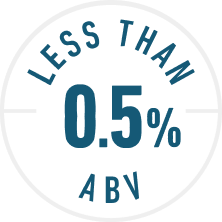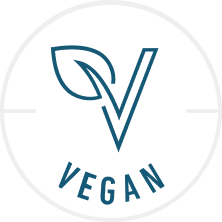 Nutritional info
Energy kJ:

76 kJ

Energy kcal:

18 kcal

Fat:

0 g

Fat of which saturates:

0 g

Carbohydrates:

4 g

Carbohydrates of which sugar:

0.8 g

Fiber:

0 g

Protein:

0 g

Salt:

0 g
Average Analysis per 100 ml. Each can is 1 serving and contains 355 ml.

Let The Adventure Begin
A new era awaits as our partnership with Netflix kicks off with the release of Geralt's Gold. Embrace the adventure like never before and savor this season with brews in hand.
Anytime, Anywhere
In a land filled with monsters and mystery, adventure can unfold anytime, anywhere. With Athletic Brewing and Netflix, yours can too. Put both in the palm of your hands and see where they take you.
Learn more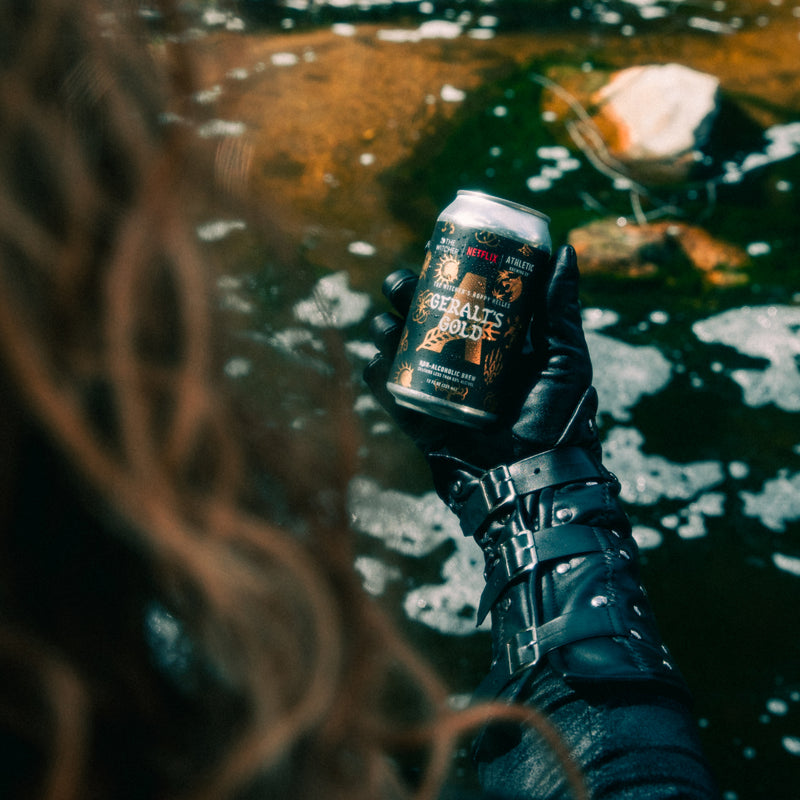 The Witcher Season 3
An all-new season of chaos and magic awaits for Geralt, Yennefer and Ciri. Get a sneak peek of what's to come in this official trailer for the all-new season. The Witcher Season 3 premieres June 29th on Netflix.
THE WITCHER™ CD PROJEKT, S.A. © Netflix, Inc.
A hop-forward golden brew with traditional pine and woody aromas.
Drink It With
Shellfish, Popcorn, Watching The Witcher on Netflix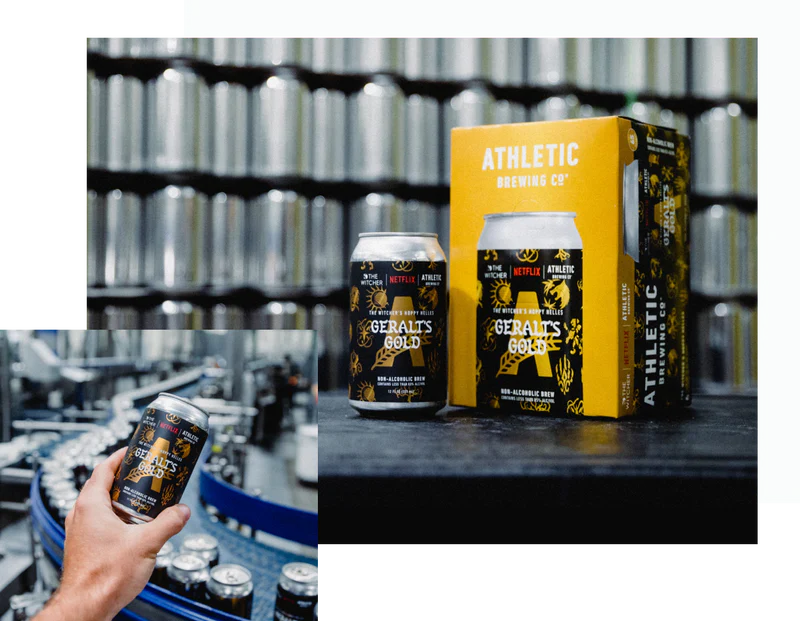 Time To Fan Out
Fired up about our new collaboration? Fan out on social. Tag @athleticbrewingEU and @witchernetflix with your favorite brews for a chance to be featured on our site!