Join the athletic Club
Get your favorite brews delivered monthly, plus exclusive perks like discounts on our entire store, first access to limited-edition brews, and members-only merch.
subscribe now
Save up to 15% + FREE shipping!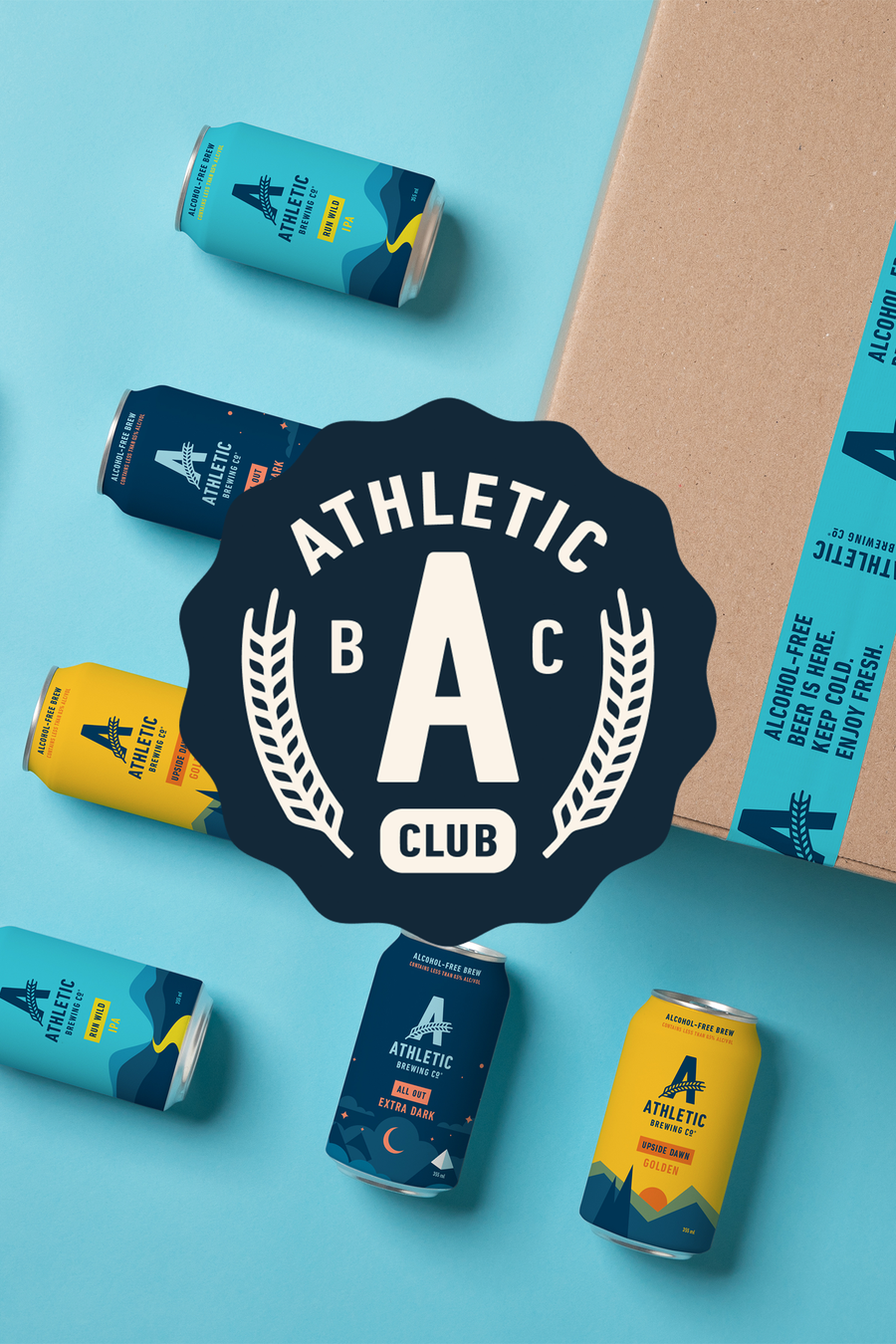 The Athletic Club - Subscription
Save up to 15% + FREE shipping!
Introducing the Athletic Club
Never forget to re-order your supply of beer with The Athletic Club. You'll receive a custom package of fresh beer every month. Plus exclusive discounts and much more. Your plan can be modified or cancelled anytime. 
As a club member, you have:
Custom monthly beer deliveries
Free Shipping
Discounts only available to club members (up to 15%!)
More perks coming soon!
 
Hint: You can get multiple subscriptions to customise your monthly package…

Free Shipping!

Get FREE SHIPPING with four 6-packs or more
Frequently Asked Questions
What is the Athletic Club?
Athletic Club is a monthly subscription that allows you to get your favorite brews on repeat. You can cancel or skip whenever you want, plus you get bonus perks and discounts.
Why should I subscribe?
When you subscribe to Athletic Club, you receive exclusive perks like up to 15% off everything in our store and free shipping. Plus you get first access to new brews and exclusive offers.
How will I receive my exclusive members perks?
Your perks are automatically applied to all your purchases. Just make sure you are logged in with your subscription account and you are all set to reap those sweet rewards.
Where do you ship?
We are currently shipping to France, Spain, Ireland and the Netherlands. More countries coming soon!
Can I really cancel, change or skip whenever I want?
Yes, you can skip as many months as you like, change your delivery frequency, the number of brews you get each month and even cancel your subscription whenever you'd like. You are in complete control, we just want you to love your brews.
When should I expect to receive my order?
You're in control of your delivery schedule and frequency. We'll ship your brews out 3-5 days after your monthly renewal date and send you tracking information so you keep an eye out for your brews.